The Brothers Stone
I'm giving you a lot of information about the brothers, I know.
There's a method to my madness. I may or may not have plans for more than one or two or five or ten books based on all the Stone brothers. So I'm laying tracks now. Patience, my darling readers. If you love me and buy my books so that I can pay my rent, there will be more. Because I already love these boys and I really, truly hope y'all learn to fall in love with them as well. But I'm getting ahead of myself.
I know all of this information in chapter 2 about random brothers who we're not even going to meet right now… or in this book… could get confusing. So let me break it down for you.
Jon and Charlotte Stone had 4 boys: Leopold (Leo), Nathanial (Nate, who we are meeting in Sir), Chauncey (Chance), and Felix. Leo (35) is 4 years older than Nate (31), who is 2 years older than Chance (29), who is 4 years older than Felix (25). I think the math adds up, hopefully.
SPOILER ALERT IF YOU HAVEN'T GOTTEN TO CHAPTER 18 YET!
Leo left on a football scholarship to Harvard then went to MIT for grad school and now he has a massive biotech company on the east coast, think Elon Musk of biotech, but, like smokin'. Nate got on a bus to Hollywood and became a famous actor and is now working on his directorial debut, so think Brad Pitt in his early 30s. Chance hopped a bus to Seattle three months after graduation (and after having a torrid affair with Elizabeth, where she gets pregnant with Benji) where he started a band, got discovered, and now he's the next Adam Levine (from Maroon 5). Felix graduated early, went to MIT at 12 (this actually happens occasionally, I checked, it's not outside the realm of possibility), got degrees in Math and Economics, and is now the youngest investment manager/billionaire on the planet (…I don't actually have a real-world reference point for him… maybe Christian Grey with different hang ups?)
Anyway, I will talk about them and reference them, so it's best y'all get them straight now.
You May Also Like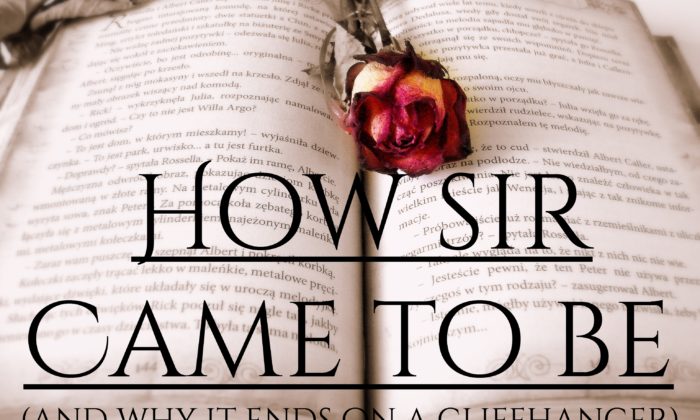 I knew going into publishing Sir essentially what the main criticisms would be. Not to brag ...