The Finewhile Diner. . .
I love diners.
Particularly small-town, roadside diners. Diners that still look like they did when they were built in the heyday of highway travel, at a time before interstates were a thing.
Diners are going by the wayside, which makes me sad. Half the ones I've been to in the past decade since I moved to L.A. cook frozen food that they bought in bulk and call it "homemade". (Maybe it says that on the box, but it sure as hell ain't homemade!) Anyway, bad food, and bad diner food, makes me doubly sad.
I imagined the Finewhile as this amazing, step-back-in-time, hole-in-the-wall diner that's warm, friendly, and makes fantastic food like your mama (or daddy) makes. I vaguely based the Finewhile's esthetics, at least in my head, on a small diner I visited about 10 years ago right on the Arizona-California border in Blythe, California. My sister and I were road tripping across the US and the Courtesy Coffee Shop was the only place we could find open at 9pm when we got into town. It was everything you'd want a small town diner to be. And we stopped there again for breakfast on the way out of town.
I've been to the Courtesy Coffee Shop a couple more times since then. Over the years, and though the quality seems to fluctuate, it's still a favorite stop on my L.A. to LA drive. Inside is rough-hewn stone, sea green vinyl booths (though they're now brown), and a lunch counter that spans the length of the restaurant. The waitresses are friendly, the chicken fried steak is bizarre, the pancakes are the best I've ever had. There's a bar around back of the diner, and down the street, the owner has a 7-table hole-in-the-wall Mexican restaurant (Garcia's Restaurant) with the best carne asada I've ever had.
So if you're ever passing through Blythe down I-10, check out the Courtesy Coffee Shop or Garcia's Restaurant. (Though, if I had to choose, based on food alone, I would choose Garcia's because OMG, so good).
You May Also Like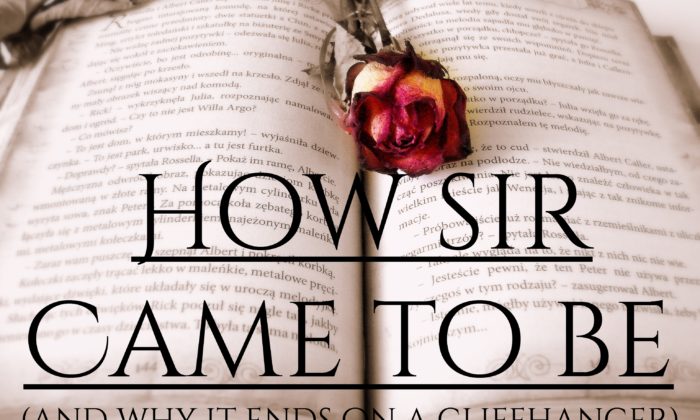 I knew going into publishing Sir essentially what the main criticisms would be. Not to brag ...