Tori wears Burt's Bees Tinted Lip Balm
This is what I used to wear when I waited tables. It made your lips soft all night, but, better yet, it would stain your lips so even if you talked your lipstick off over the course of your shift, your lips would still have color that wasn't blotchy or feather-y.
I would absolutely recommend it for easy lip color.
(Now in my personal life, I wear lip liner and lipstick, usually in red.)
Burt's Bees Website – Red Dahlia Tinted Lip Balm
You May Also Like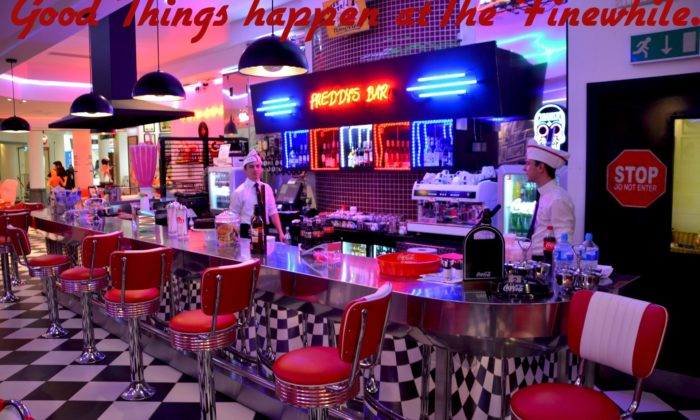 I love diners. Particularly small-town, roadside diners. Diners that still look like they did ...