What it takes to become a Hollywood A-list star…
So you want to be an actor or actress…
Becoming an actor
I've met…many… young girls who were determined that they were going to be an actress, going to be a star one day. Is it possible? Sure. There are about 40 A list actresses out there, they were all just a girl with a dream at some point. We'll just ignore for a moment that most of them have impressive film pedigrees with parents, and grandparents, already well established in the industry and able to blast the door open for them...
Becoming an actress (not a star) is easier, though still not without its struggles. There are many bit parts, day players, extra, and walk-on rolls available in the TV and film industry. And, honestly, to actually succeed, you need to start young, like high school age (actually, you're more likely to find success as a kid actor because of Disney and Nickelodian), and, really, no later than about 18. It'll take at least 5 years of continuous hard work and high-level acting classes to get your first break. If you start too old, you'll be going against people with years of experience on you. You probably won't break out. So, my advice? If you really want to be a Hollywood Star (!), then go to L.A. right out of high school like Nate did, and work your ass off, and hope you get a break. And while you're in L.A., there are enough colleges around that you can get your education in something practical while you're chasing your dream.
Then, let's say you're getting a tiny bit of exposure from landing tiny roles in indie movies. You need an agent (and maybe a manager) to get further. So you need an acting reel (which means you need roles to build it). Then it needs to get into the hands of agents. Hopefully one will represent you. Hopefully, they're trying to build their client list rather than relying on their big named earners because you want them to work to get you roles, not put you on the back burner because Brad Pitt is more important. Hopefully, you get good auditions. Then you have to land the roles. Enough of them that you start getting noticed. Or you land the RIGHT role where you're noticed. Then hopefully other directors or casting directors will cast you and your roles get bigger and bigger and bigger. And then, if you get big enough, they come to YOU to play in their movies or TV shows.
Then you get the right publicist, land a couple of magazine covers… and you're a STAR, baby.
At least, this was what I'm told by actors and producers when I work as a screenwriter.
However.
Everyone's careers are different and what holds true for one may not hold true for the next…
You May Also Like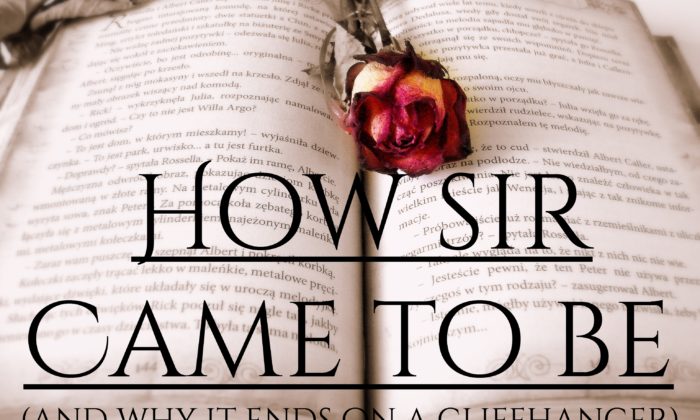 I knew going into publishing Sir essentially what the main criticisms would be. Not to brag ...